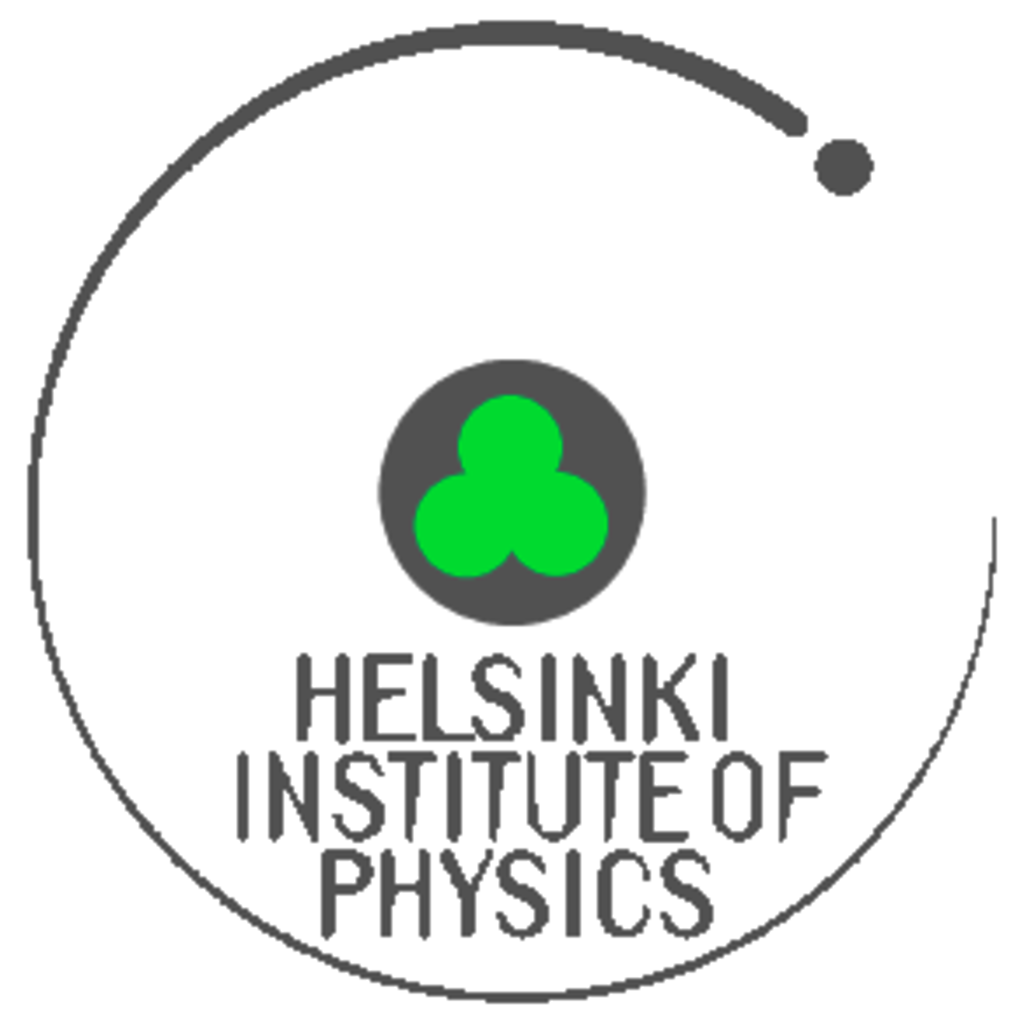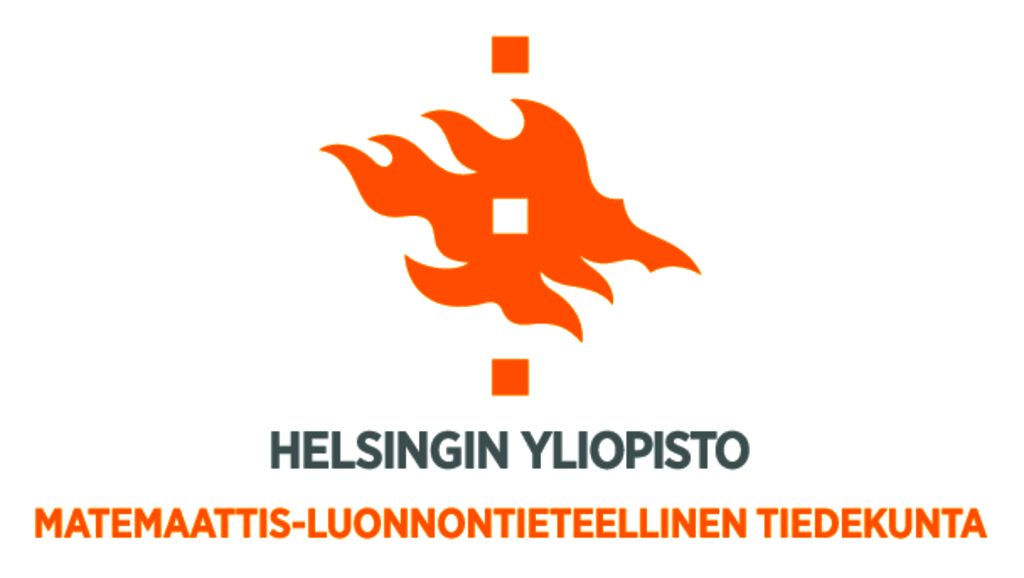 First-order phase transitions
David J. Weir - University of Helsinki - davidjamesweir
On behalf of the LISA Cosmology Working Group
LISA Symposium, 12 July 2018
Electroweak phase transition
Process by which the Higgs 'switched on'
In the Standard Model it is gentle (crossover)
Possible (and theoretically attractive) in extensions that it would experience a first order phase transition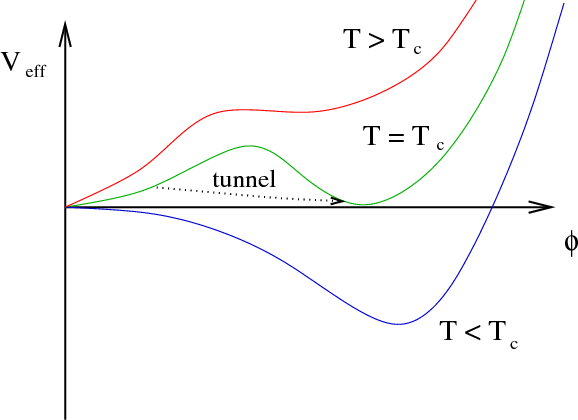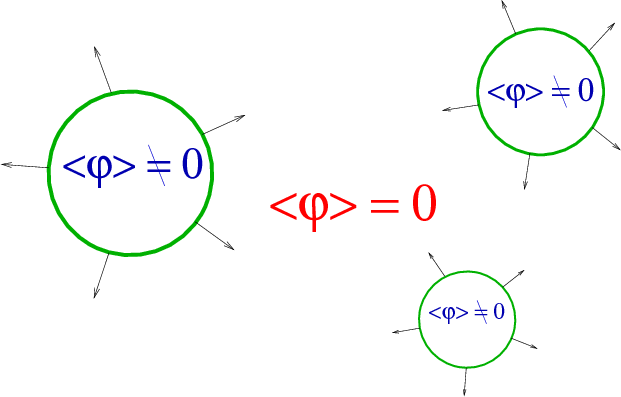 Source: Morrissey and Ramsey-Musolf
Motivation
Why study first-order [electroweak] phase transitions?
Connects the biggest mysteries in modern physics:

Baryogenesis and baryon asymmetry
Origin of mass - Higgs mechanism
Dark matter? Inflation? Neutrino masses?

Difficult to probe the conditions of the EWPT at colliders
Use gravitational waves to see what happened:

Then: bubble radius (length scale) close to $1/H_*$
Now: characteristic frequency mHz
First order thermal phase transitions
Bubbles nucleate and grow
Expand in a plasma - reaction fronts form
Bubbles + fronts collide - violent process
Sound waves left behind in plasma
Endgame: shocks; turbulence? [Next talk]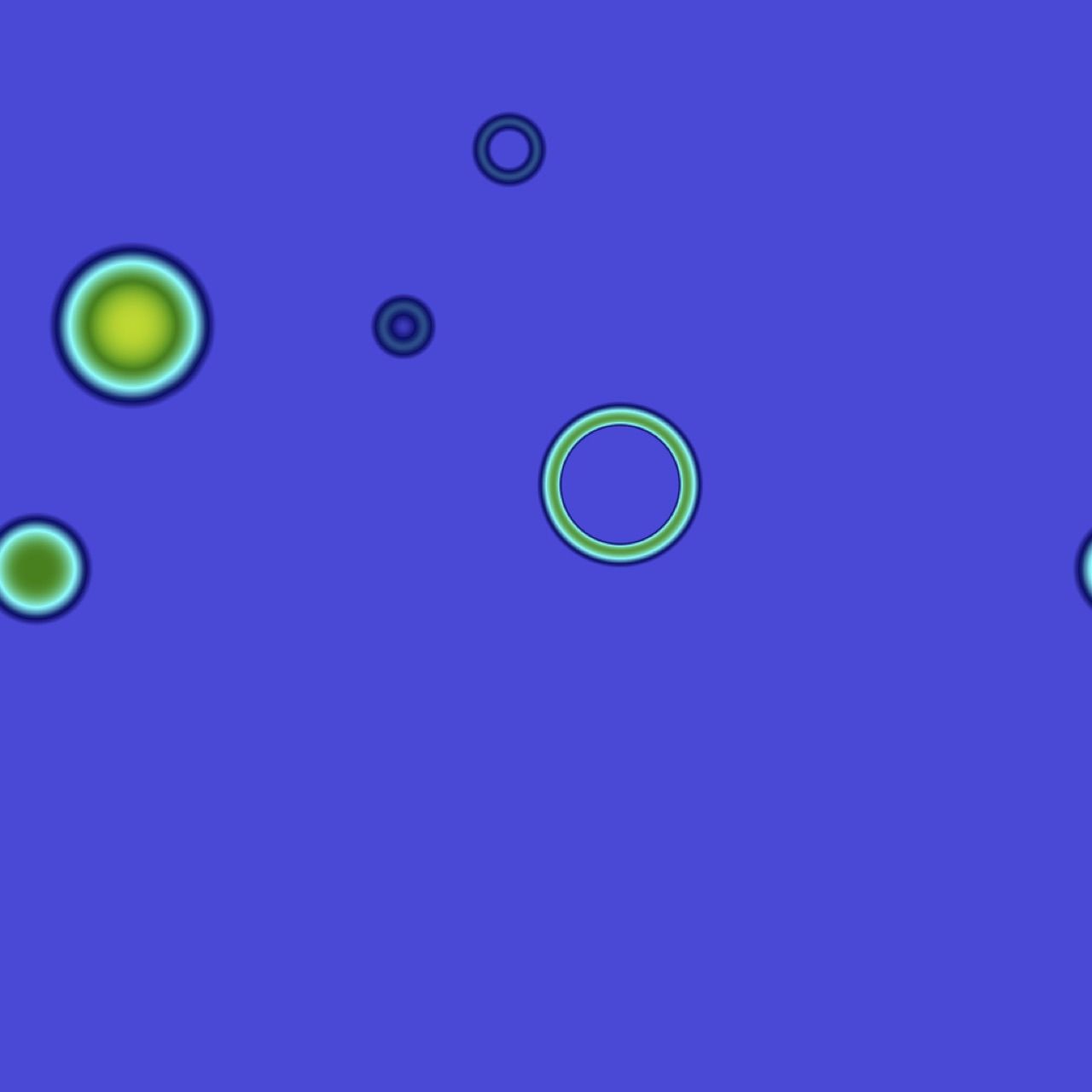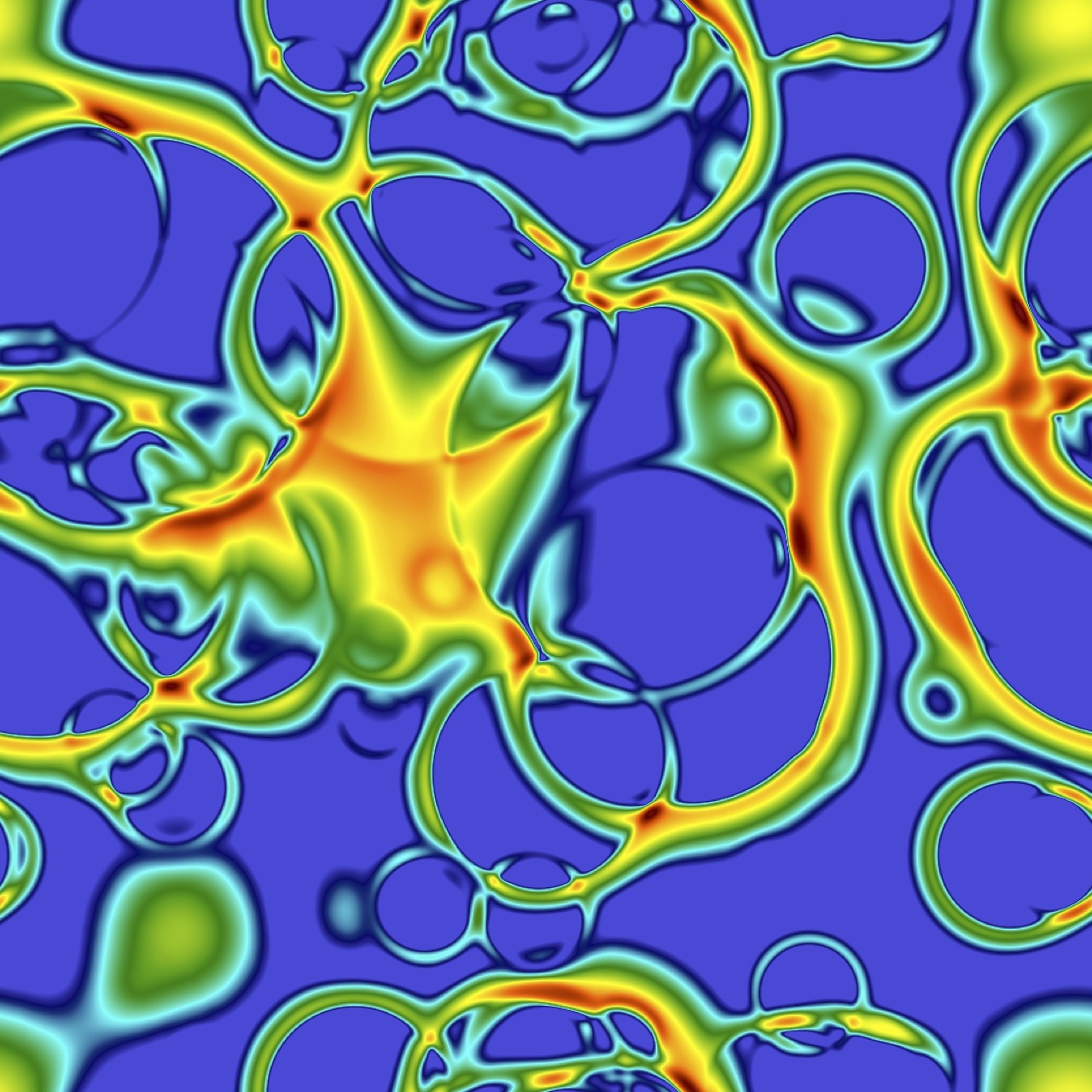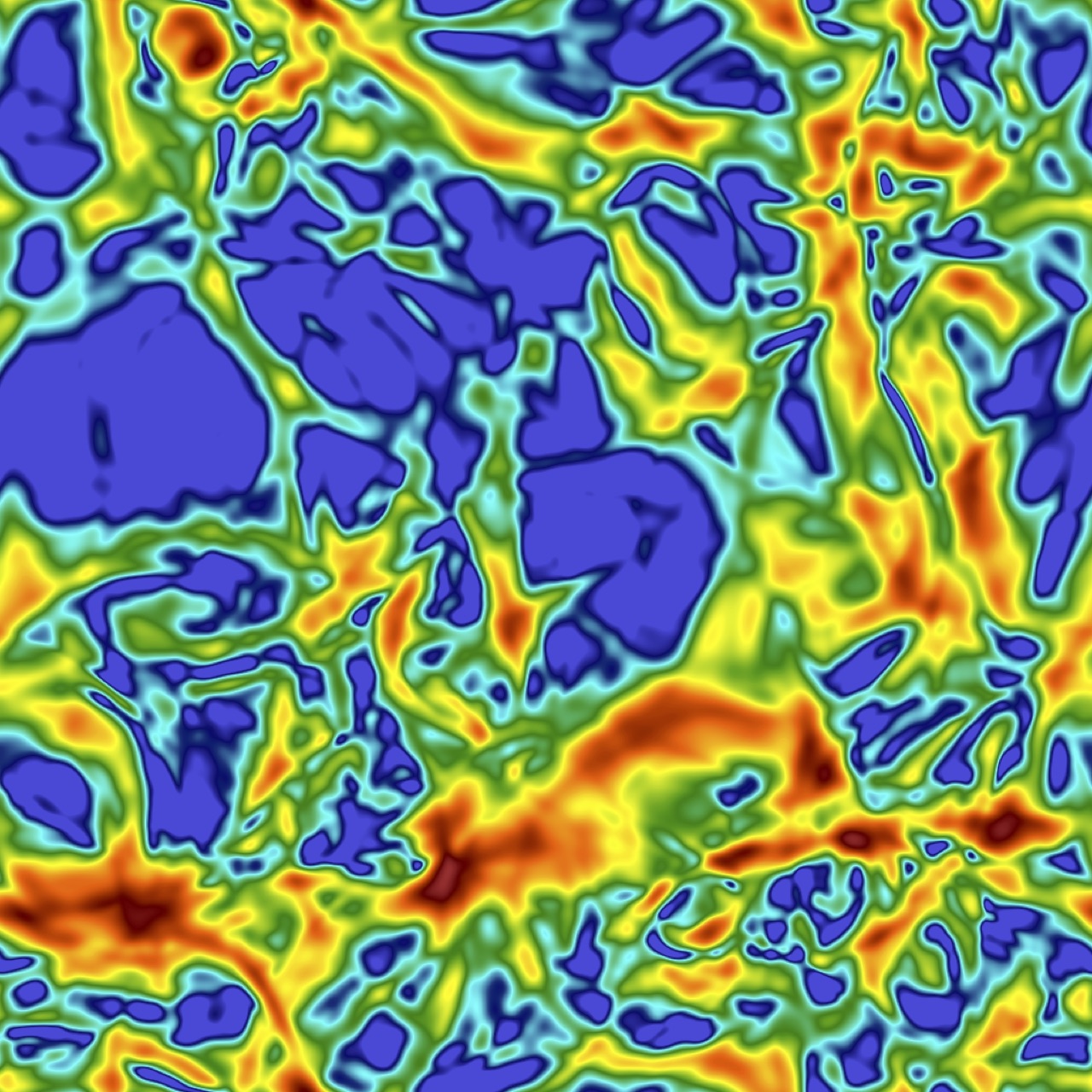 What [still] has a first-order PT?
Higgs singlet model - add extra real singlet field $\sigma$:
difficult to rule out with colliders

[arXiv:1704.05844]

Two Higgs doublet model - add second complex doublet:
many parameters, quite constrained

[arXiv:1405.5537]

Triplet models - add adjoint scalar field (triplet):
few parameters, not widely studied

[arXiv:1802.10500]

And many, many more...
All have unexcluded regions of parameter space for which the phase transition is first order.
CosWG report
[arXiv:1512.06239]
Results for a variety of models, at "benchmark points"
Key result: parametric plots with contours at $\mathrm{SNR}_\text{thr}$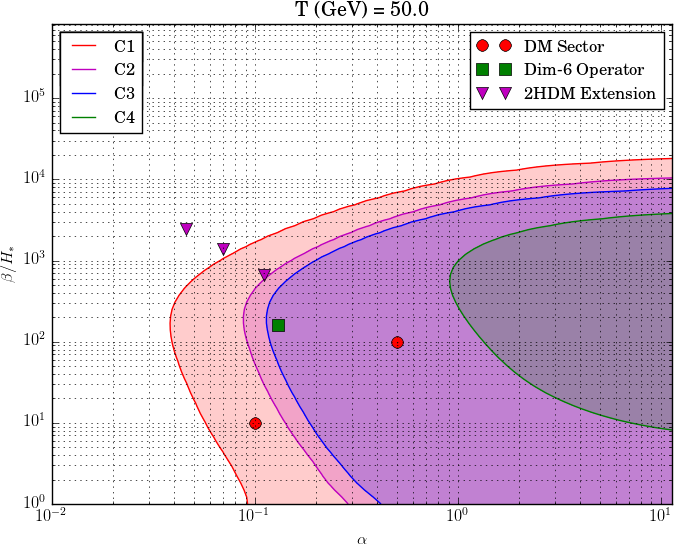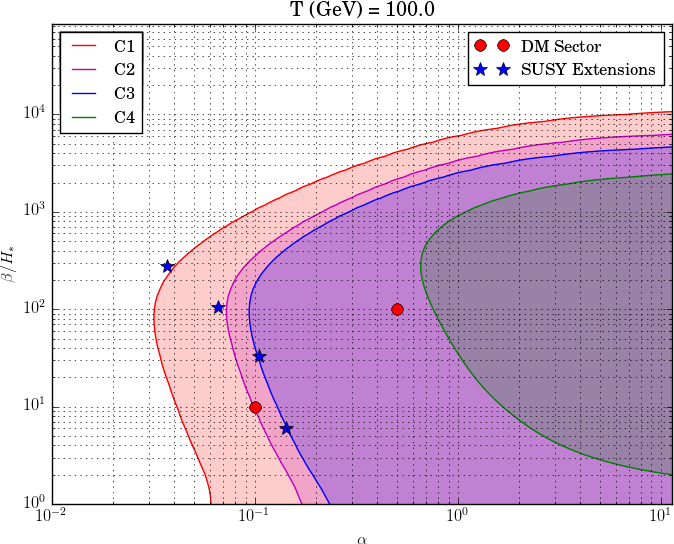 Current PT work in LISA CosWG
In preparation: update to first report on PTs

Updated sensitivity curve
Updated model 'showcase'
New theoretical work (including no runaways)

PTPlot web tool for computing SNR

Modular, containerised
Code will be open, can be run locally

Coming soon: early autumn 😅
New "PTPlot" tool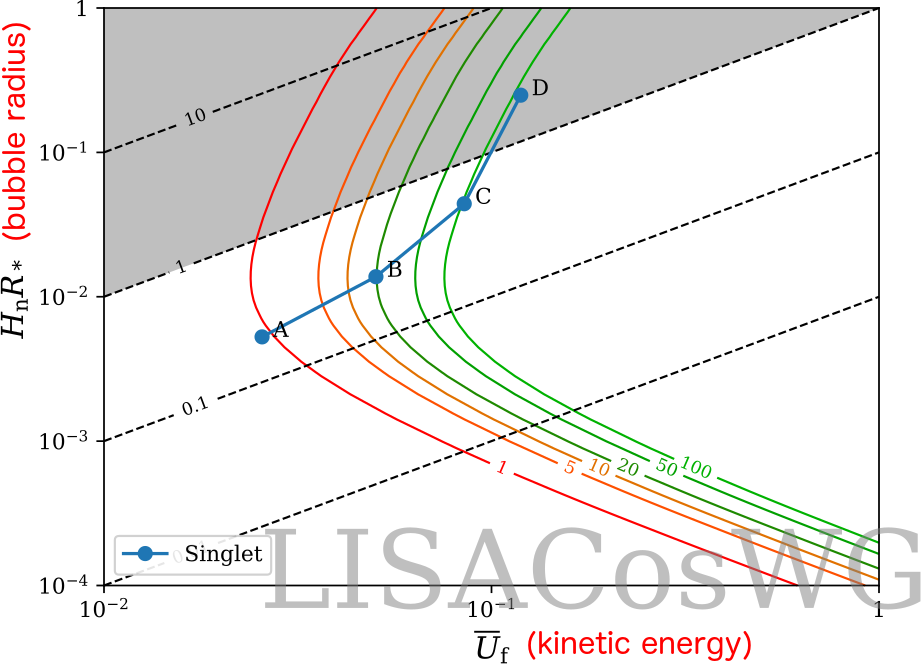 Complementarity and multiband
Breakthrough possibility:
See new physics first, if no deviations seen at LHC

The three cases (singlet, doublet, triplet) from earlier all have regions that produce first-order phase transitions, that will not be ruled out by HL-LHC.
Phase transitions produce substantial backgrounds across wide range of frequencies
Use full network of SKA, LISA, ET and aLIGO-aVIRGO-KAGRA to constrain parameter space
Reconstruct parameters: guide collider experiments
[see Germano Nardini's poster] + arXiv:1806.06463
Recent results 1: parameter space
"Non-perturbative" results for triplet model

[arXiv:1802.10500]

Dimensional reduction, mapping to existing theory
Light green region - first order phase transition
Dark green + gray regions - new simulations required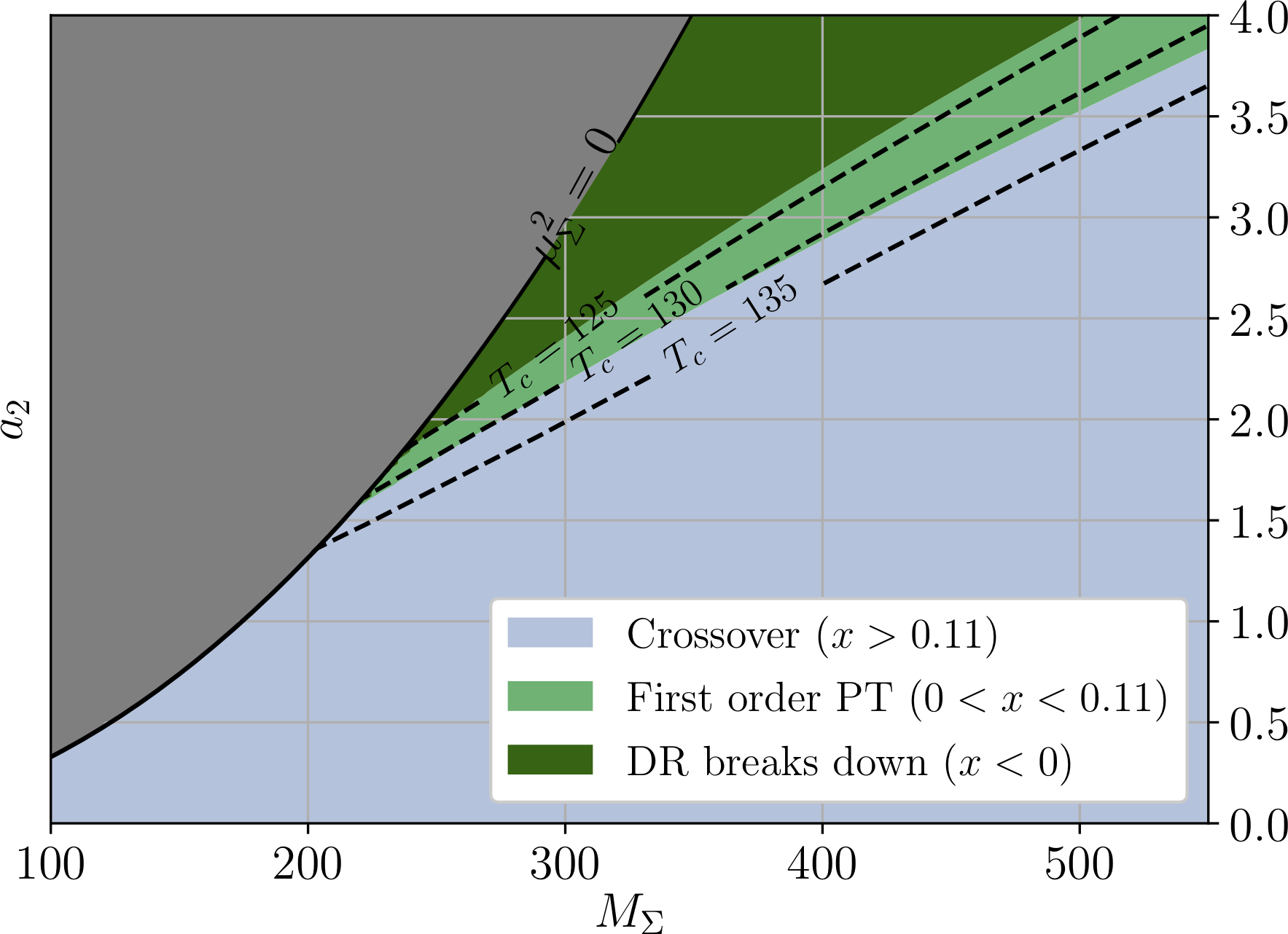 Recent results 2: spectral shape
Each simulation: ~1M CPU hours

[arXiv:1704.05871]

Validate spectral shape used in WG reports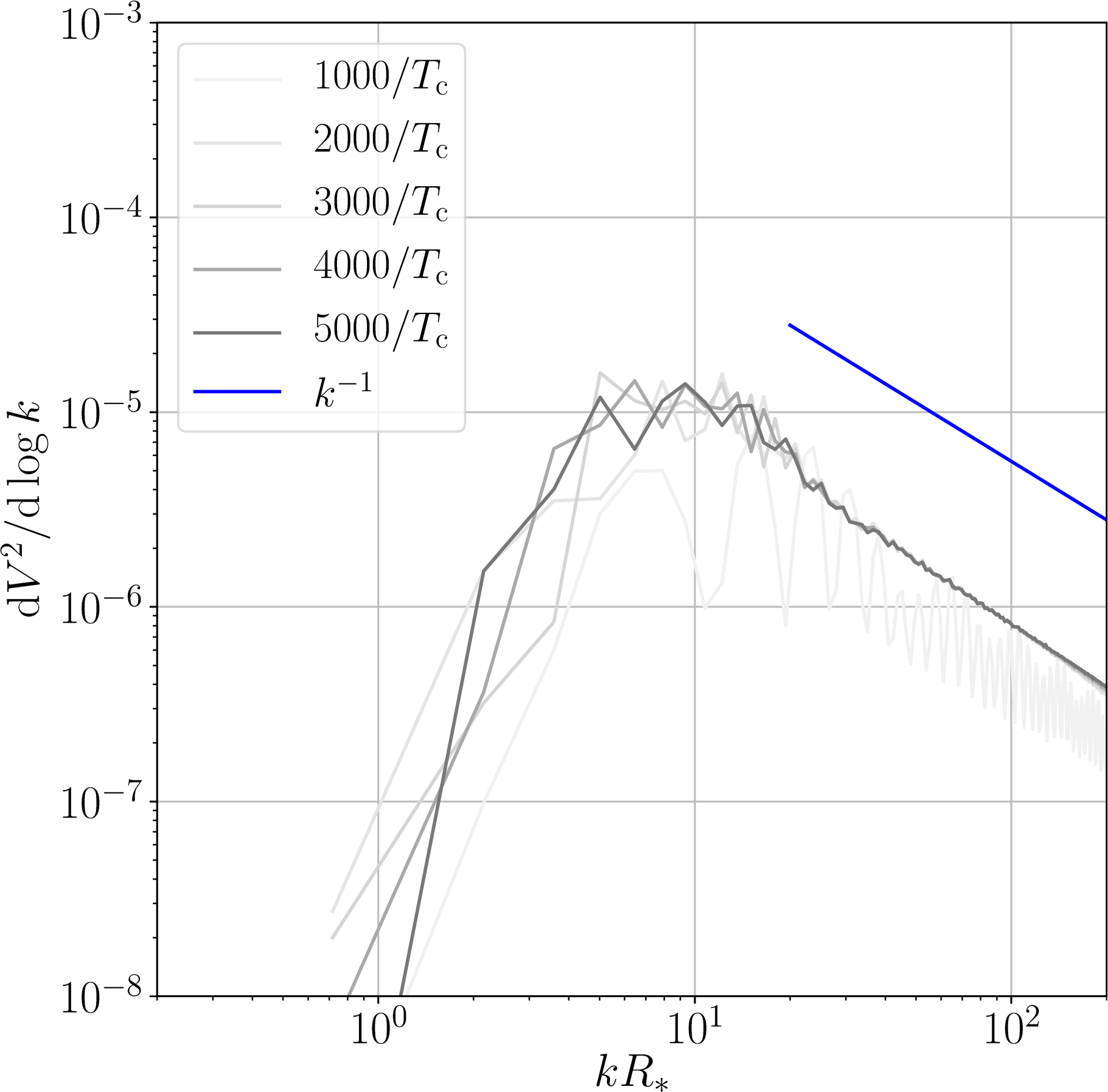 ➡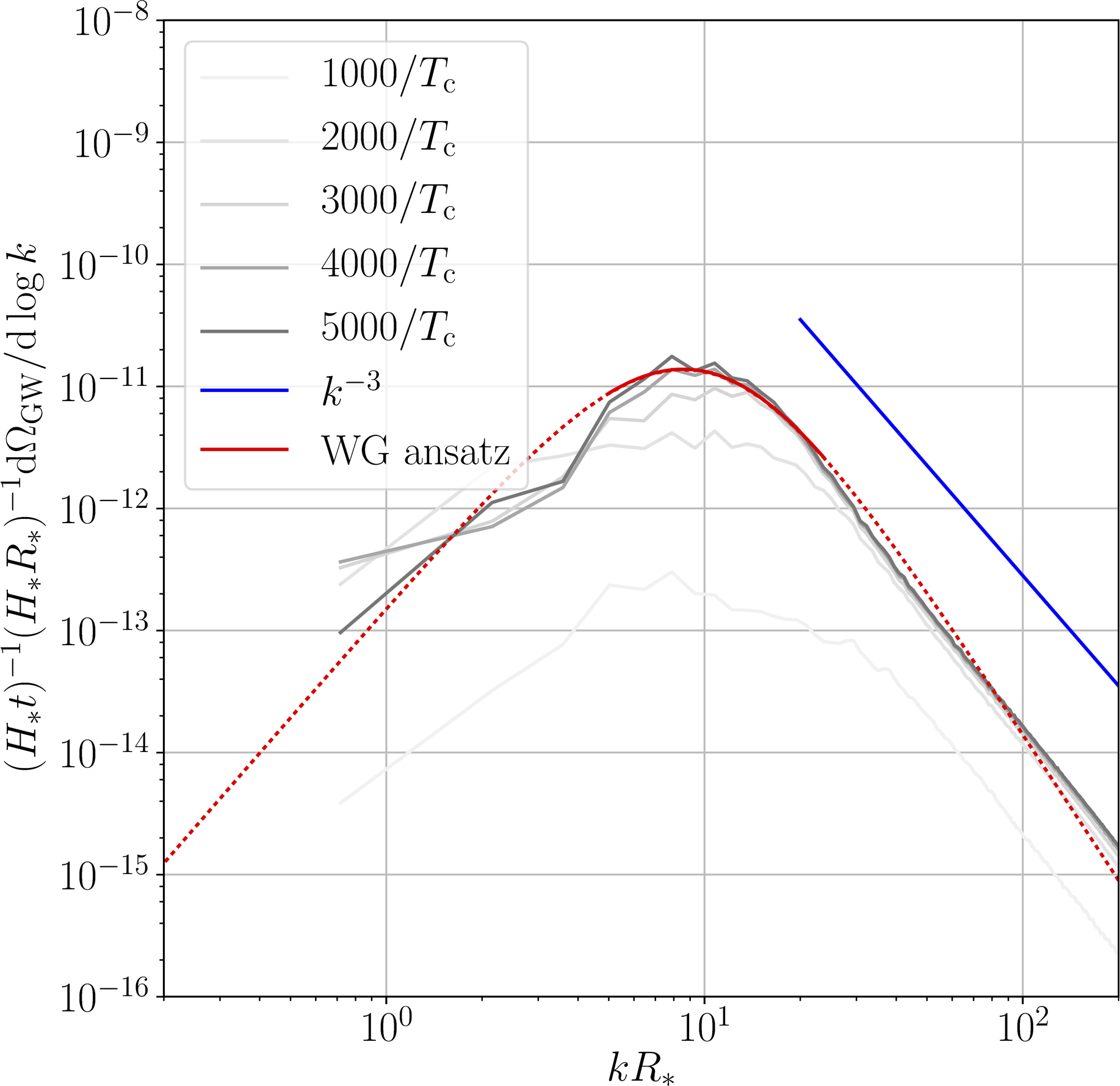 [Late-time behaviour? See next talk]
Conclusion
The electroweak phase transition is 'wide open':

Colliders cannot (currently) rule out some scenarios
Baryogenesis, dark matter, ...

LISA will be able to detect (or rule out) various scenarios!
Understanding of first-order phase transitions improving

Models and parameter spaces
Microscopic dynamics of the transition
Gravitational wave power spectrum
You may view this talk later at: saoghal.net/slides/lisa12/
More info: arXiv:1705.01783